Following the success of last years 'The Demon Huntsman', Carrion Film director Ashley Thorpe's  new radio script for Glass Eye Pix – DEAD MAN'S SHOES – will be performed LIVE in New York City  with a cast boasting Larry Fessenden and Michael Cerveris.
Following the success of last years 'TALES FROM BEYOND THE PALE ' Glass Eye Pix, the fiercely independent film company behind STAKE LAND, THE HOUSE OF THE DEVIL and I SELL THE DEAD, in association with Clay McLeod Chapman's FEAR- MONGERS: FIRESIDE CHATS ABOUT HORROR FILMS, is taking its successful audio dramas out of the studio and onto the stage.
A new twist on the vintage radio shows of yesteryear, Larry Fessenden and Glenn McQuaid's TALES FROM BEYOND THE PALE has already thrilled fans of the macabre with last year's CD / Download release of Season One. Now they are upping the ante and recording 8 original audio shows before a live audience at New York City's Dixon place the first four Tuesdays in October. Shows starts at 9:30pm.
Carrion Film director Ashley Thorpe follows his popular Hammer horror styled 'The Demon Huntsman' with a contemporary gothic and – in somewhat of a departure from his previous work – a tale with what has been described by one critic as 'comedic flair'!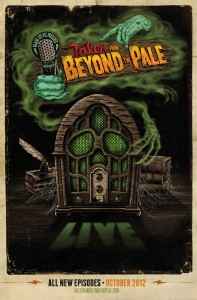 Ashley Thorpe: "It's a chiller with a black comedic edge about what happens to people when they are utterly desperate to make ends meet. I'd initially pitched a couple of ideas to Glenn and Larry that were very much a continuation of what I'd been doing previously but they were too involved, too complicated. So I sat in a despair of my own on the back step trying to think of what to write and this idea just came to me of a man who uses 'a little artistic license' on his CV and as a consequence is thrown into a situation completely beyond his control. Although it's contemporary, it's actually desperately old fashioned. There's a little Harker arriving at Dracula's castle but from thereon in it's totally EC comics, the tone the atmosphere, everything. Even the title is a Cryptkeeper style dime store pun."
And what of the lead characters, were they written with any particular actors in mind?
"Yes, very much so. The majority of the story is ostensibly two men talking in a room, so character was very important. I wanted it to be a blending o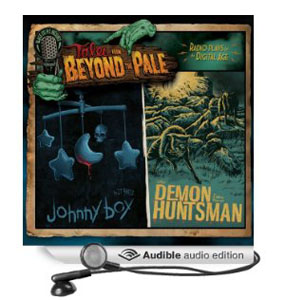 f eras, two characters that define specific types of horror, face to face. Now, the old man I very much imagined as Peter Cushing in a film like 'The Skull' and of course Peter had this very particular metre and inflection so writing his dialogue was wonderful, in fact I had to hold back from writing too much! The second character, Larry the lead protagonist, I imagined very much as Jack Torrance, overworked, underpaid, a desperate family man. I pictured Larry Fessenden! I even named him Larry for that very reason so for Larry to play the character is absolutely perfect!"
The season features the very special voice talents of: Sean Young, Michael Cerveris, Vincent D'Onofrio, James LeGros, Mark Margolis and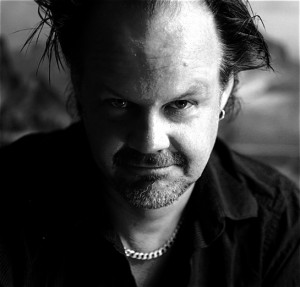 MANY MANY others! The shows feature live music from Natalia Paruz (The Saw Lady), Dave Eggar (Cello), Julian Maile (Theremin) many more!
Live sound effects by John Moros and live foley from Shaun Brennan. Tickets are $12 in advance, $15 at the door, $10 students / seniors. Tickets available here:
https://web.ovationtix.com/trs/cal/171/1349134200000
The first season of 'Tales From Beyond the Pale' is available from the official website, on Amazon and can be downloaded from i-Tunes.