We're looking for local businesses to invest in the production of  'Borley Rectory – The Most Haunted House in England'.
We've raised the funds to facilitate the initial shoots – commencing on the 20th May in London – but we need further funding to carry this ambitious production  to completion.
Be part of a film starring Reece Shearsmith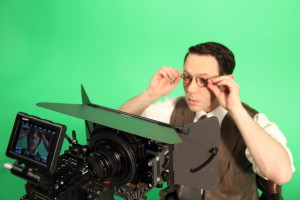 The film will star Reece Shearsmith (League of Gentlemen, Inside No 9, The Widower and forthcoming ITV drama Chasing Shadows), Jonathan Rigby (Kenneth Horne in BBC production 'Round the Horne Revisited', Horror Historian, author of English Gothic), Richard Strange (Batman, Inkheart, Harry Potter and the Deathly Hallows), Claire Louise Amias (Provoked, Telling Lies, Women of Twilight), Sally Mortemore (Harry Potter and the Chamber of Secrets, A Cake for Mabel) Steve Hurst (Little Britain, Legend of Dick and Dom, Wuthering Heights), Sabrina Dickens (Night of the Living Dead Resurrection, Silent Night Deadly Night) and many others yet to be announced.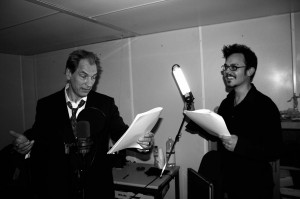 The film will feature a narration by Julian Sands (Naked Lunch, Warlock, Smallville, Girl with the Dragon Tattoo) and an original soundtrack by Steven Severin (Siouxsie and the Banshees, Vampyr).
We raised enough via an Indiegogo campaign in 2013 to begin production and shoot key scenes but will still need to source further sponsorship / investment to facilitate the completion and post-production of this ambitious project. We're reaching out to potential investors. Could you join us at the most haunted house in England and raise a few ghosts?
"When l first came across Ashley Thorpe's work as a film maker l was struck by his originality and passion," states Sands. "The poetry and sensitivity of his images were compelling and extremely moving. When l heard he was developing a project based on the notorious Borley Rectory l had to be involved. Working on this astonishing piece has been immensely fulfilling and l am happy to have joined his repertoire…" Julian Sands
Reach a global audience with Borley Rectory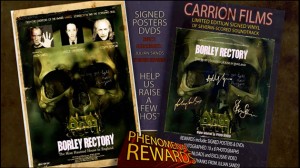 "You'd be investing in a film with guaranteed international exposure. Our previous animated films were screened at major events such as the Cannes Film Festival, Raindance, the National Media Museum, various horror festivals across the United States and Canada, Sydney film festival and the Animacam animation festival in Rio to name just a few. You'd receive a prominent credit; your name seen alongside such industry names as Reece Shearsmith and Julian Sands. It's a great opportunity to support a local creative venture while reaching a global audience, and we're welcoming contributions from both small and large companies, so if you're interested in participating please contact either myself or my producer Tom Atkinson." – Director Ashley Thorpe
Teaser trailer for 'Borley Rectory'
Contact us