Welcome to the 'Borley Rectory' page.
The fourth Carrion Film is an animated study of  'The most haunted house in England'. Conceived in 2011 the film stars Reece Shearsmith, Jonathan Rigby and features a narration by Julian Sands.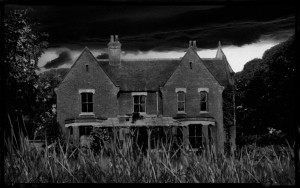 A blend of rotoscope and digital animation techniques Borley Rectory is essentially an animated documentary, inspired by the haunting that caught the worlds imagination during the late 1920's. Pitched as 'an ultrasound of a haunting' Borley Rectory will be archly old fashioned, black and white, textural and stylised, with a house very much a projection of the personalities within it – and the ghosts manifestations of what may be missing from their lives.
Director Ashley Thorpe: "It's a subject that seized my imagination as a child after stumbling across the legend in the Usbourne Book of Ghosts at the local Library as a boy. I was very susceptible to frightening material when I was young but there was something especially haunting about this one story. I think it was that moniker 'The Most Haunted House in England' that really struck a chord. This wasn't just 'a' haunting, it was 'THE' haunting. Additionally the tale was replete with such delicious gothic imagery; a nun bricked up within the walls, a phantom carriage driven by a headless coachman, cold spots and spectral messages scrawled upon the walls. Wonderful material."
"BORLEY RECTORY is remarkable and utterly unique…an immersive, eerily atmospheric, and elegantly retro-styled exploration of the Most Haunted House in Britain…it's an extraordinary cinematic experience." GRIMM UP NORTH via Dread Central
The Cast of Borley Rectory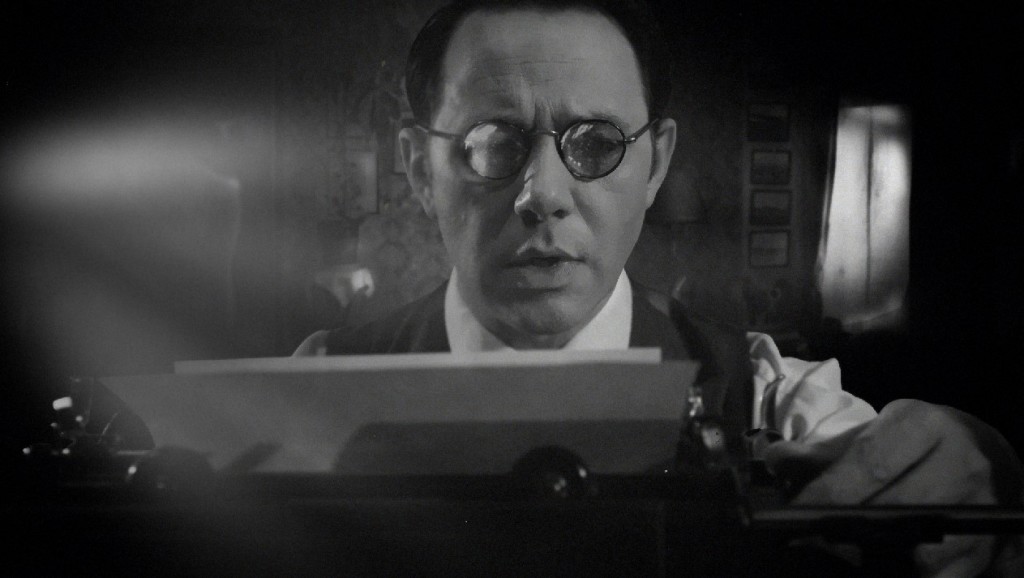 The animation will star Reece Shearsmith (League of Gentlemen, Inside No 9, The Widower and ITV drama Chasing Shadows), Jonathan Rigby (Kenneth Horne in BBC production 'Round the Horne Revisited', Horror Historian, author of English Gothic), Richard Strange (Batman, Inkheart, Harry Potter and the Deathly Hallows), Claire Louise Amias (Provoked, Telling Lies, Women of Twilight), Sally Mortemore (Harry Potter and the Chamber of Secrets, A Cake for Mabel) Steve Furst (Little Britain, Legend of Dick and Dom, Wuthering Heights), Sabrina Dickens (Night of the Living Dead Resurrection, Silent Night Deadly Night) and a few yet to be announced plus a number of actors drawn from around Devon and the South West. The film's narration has been performed by Julian Sands (Room with a View, Warlock, Gothic, Smallville, Girl with the Dragon Tattoo) and the film's original score will be written and performed by Steven Severin (Siouxsie and the Banshees, Vampyr).
"It was the combination of the subject matter and the way Ashley wanted to render the story. His beautiful ethereal animation seemed to suit the material perfectly; I felt he had a very sure and confident vision for the piece…It'll take him forever because he's so exacting but I think it will be fantastic. It's so engaging and beautiful to look at. I've never seen anything quite like it." – Reece Shearsmith
Building Borley Rectory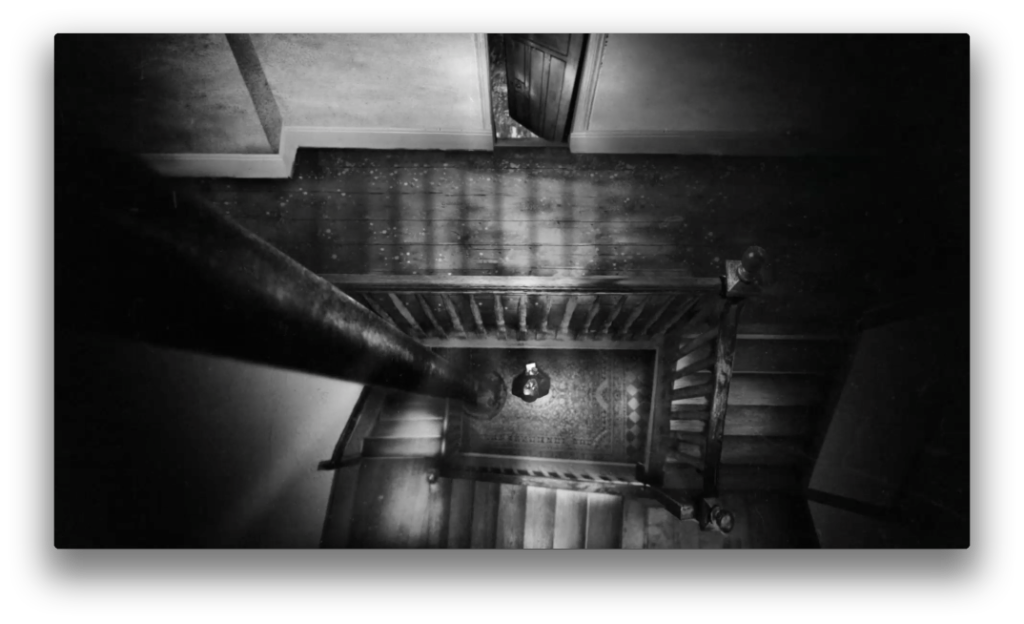 With the actors photographed then rotoscoped, the backgrounds are generated via a mixture of painting, digital photography and model work. This gives maximum choice  shooting exteriors aswell as utilising traditional film making methods close to the director's heart. "I've always loved painting and model work. It's always felt so intrinsically part of the 'magic' of filmmaking," Thorpe says, "Because so many different disciplines and techniques are being used – I'm not worried about the seams showing."
A 3D CG model (both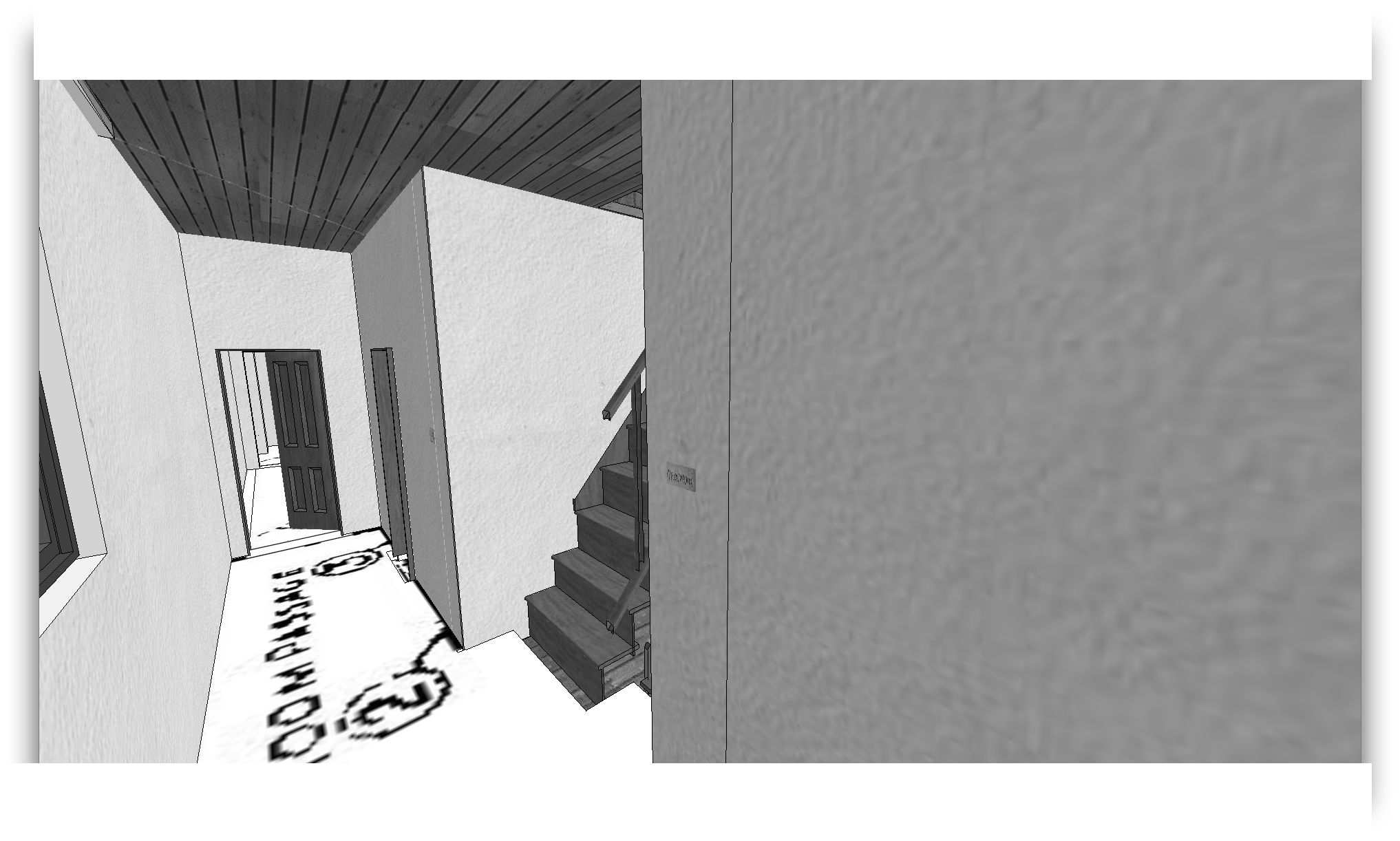 exterior and interior) has been created by Double Farley Creative Partners in New Zealand, based upon the original floorplans (as seen in Price's own 'The Most Haunted House in England') to facilitate the visualisation of the interiors. "God bless them. This way I'm not tied to purely photographic references. This way I can get to the spots where each of the phenomena occurred within the house and visualise the environment as best as possible. It's been a long time since anyone walked through the Rectory, now we can…"
Borley Rectory – Project history
The project began Christmas 2011 with the recording of the narration with Julian Sands. Julian came on board after director Ashley Thorpe and he had discussed Ken Russell's 'Gothic' for a Fangoria retrospective and seeing the previous work took a keen interest on what was coming next.
"I was most impressed with Ashley's work and intrigued by The Borley Rectory  story. It reminded me of the stories I had read as a child; Lord Halifax Ghost book, M.R. James, Algernon Blackwood…" – Julian Sands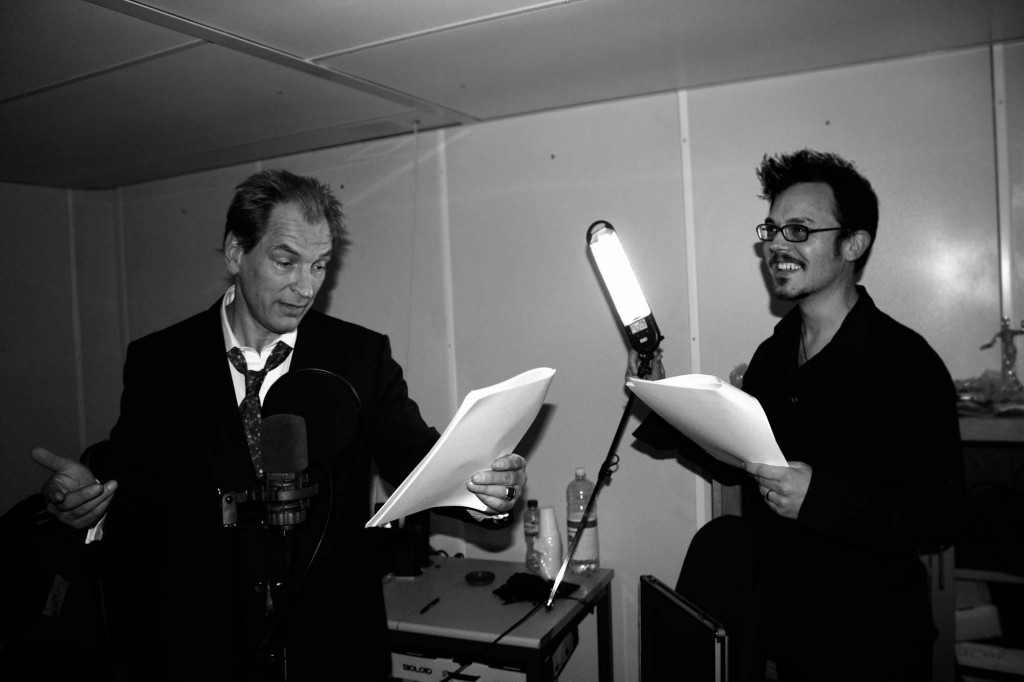 The recording took place in London at Goldsmith's University and was funded by Glass Eye Pix after the director's successful collaboration on the series of horror radio dramas 'Tales from Beyond the Pale'. With the narration recorded the project was shopped around for funding and although a number of companies initially signed up for development (including at one point Channel 4's 'Shooting Gallery') the sources fell through and the project languished in limbo until 2013.
Borley Rectory rises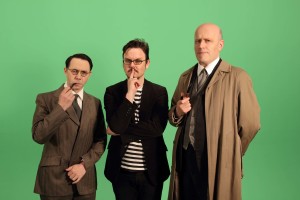 The first Indiegogo campaign to fund Borley Rectory was launched in August 2013. Although the film was actually budgeted at £20K the campaign aimed for a 'more manageable' goal of £10K in the hope that a stripped down simplified version of the film could be successfully funded.
The campaign went on to raise a respectable £6.5K but although the full goal wasn't reached, the proliferation of video clips and eye catching art caught the attention of both Reece Shearsmith and Jonathan Rigby who went on to become not just keen supporters of the project but key cast members.
"At that point all I could think of was actually getting started" states Ashley, "We didn't have nearly enough to complete it but we had enough to begin and we now had  fantastic people like Reece, Claire and Jonathan onboard. This was the opportunity that I'd been waiting for, the chance to actually show people what I'd imagined rather than just telling them about it."
"Well, it wasn't a hard decision. I just had to look at Ashley Thorpe's previous work, all of it sumptuous and imaginative in equal measure. Then I had to factor in the allure of the Borley story and that was that. In fact, given that I was already familiar with Ashley's style, the decision took all of a milli-second!" – Jonathan Rigby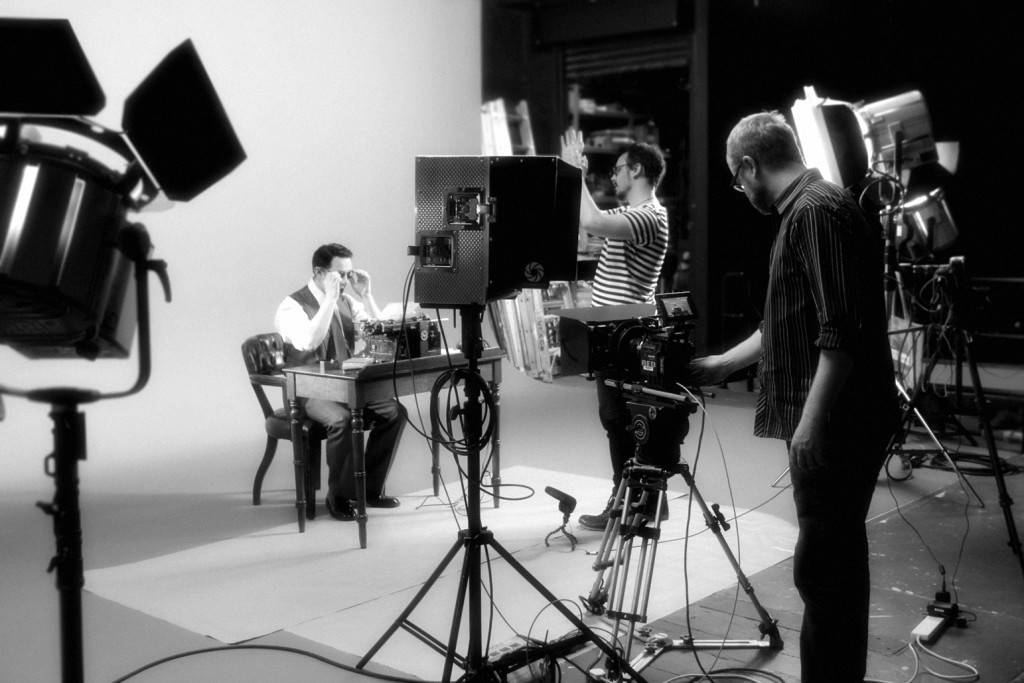 Budget shortfalls necessitated further revisions of the production plan but shooting commenced May 23rd 2014 at the VFX Co London with  primary cast members Jonathan Rigby ( portraying Harry Price), Reece Shearsmith (portraying journalist Vernon Wall) and Claire Louise Amias (portraying the wife of the Reverend Smith) and captured such iconic scenes as the discovery of the skull in the library, the first ghostly stakeout and the writing of the first newspaper report that led to the Rectory's notoriety.
An extended clip of the animated footage (running approximately 3 minutes) was premiered on Fangoria.com on Halloween 2014 to great acclaim.
Following a very successful second Indiegogo that wrapped December 2014 – which raised not just the £3K shortfall from the previous campaign, but over £9K, a staggering 330% of its goal –  after many setbacks the future finally looks bright for the project. As of January 2015 over 6 minutes of the film are complete with many others nearing completion. Further shoots are scheduled to commence throughout early 2015 to capture the remaining scenes, the first of which (shooting once again in London) to feature the notorious seance in the Blue Room!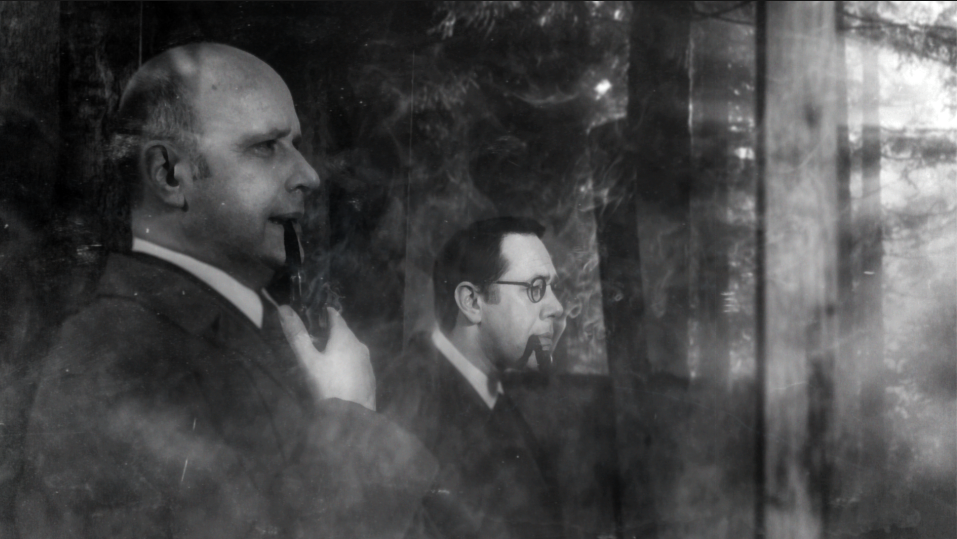 "I'm really happy with how it's all going. For a while I was honestly worried that this was a film that may never be made but now we have the semblance of security. As an indie filmmaker you are always in a precarious situation. You get your lovers and your haters. It doesn't matter how many times I tell people that this is a passion project, that I work on it every free hour I get but I'm a self employed working Dad. I'm not part of a dedicated team of animators that is working on this thing full time, God I wish I was!  I have two great producers Tom and Alice. They're incredible and shield me from so much stress and admin,  but when it comes to the actual animation – it's me. Home from work, kids in bed, okay back to Borley! I'm incredibly conscious of time. I'm working as fast as a one man studio can go. But then, as a friend reminded me recently, 'Eraserhead' took 5 years to make…and that wasn't even animated!"
"Unlike previous projects that were compromised by rushed development and tight deadlines I want every shot in Borley to be just so, it has to be right, it deserves to be right. I storyboarded every single moment in the film with a very clear, crystalline picture in my head of how it all should look and feel. Every single shot in Borley Rectory is a labour of love.  It's a story that's been up there since I was 9 years old and this is my chance to render it in obsessional detail. I hope it'll be worth the wait…" Director Ashley Thorpe
UPDATE: 2017
Although initially conceived as a short film intensive development throughout 2016  led to 'Borley Rectory' becoming Carrion Films first feature length production.
Picture locked as of July 2017 the film premiered at GrimmFest in October and has now been released to screen in festivals internationally – already clocking up an impressive 7 award nominations and winning 'Best Animated Feature' and 'Special Achievement in Cinema' at the Buffalo Dreams Festival New York. Over a dozen festival appearances are planned throughout 2018 as well as appearances at various Cons and conferences before distribution is settled for a physical release.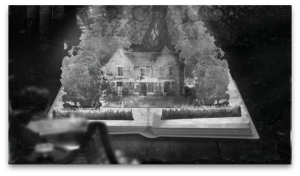 "One of the things I like about it is the way the imagery carries so many sub-texts that enrich – and sometimes seem to challenge – the main storyline. While the date and location captions seem to suggest the viewer is being presented with a straightforward documentary narrative, there are constant subtle hints on the screen that suggest all is not what it seems. So much is conveyed by small details – all the little flickering, ghostly images, nuanced expressions and symbols that you've woven in: it looks like it's going to be fantastic to watch on the screen, and the sort of film that will repay repeated rewatching." – J. Downs, Bill Douglas Cinema Museum
 To see clips from Borley Rectory and exclusive video material visit our Trailers page and subscribe to our Carrion Film YouTube channel.