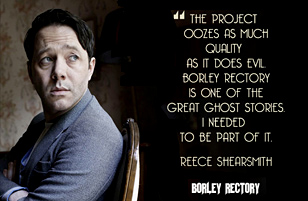 Reece Shearsmith and Jonathan Rigby join BORLEY RECTORY
REECE SHEARSMITH (League of Gentlemen, Psychoville, A Field in England) and JONATHAN RIGBY (English Gothic) have joined the cast of Carrion Film Production 'BORLEY RECTORY'...
The BORLEY RECTORY INDIEGOGO IS LIVE!
Carrion Films have launched an Indiegogo to fund their next production 'BORLEY RECTORY' - and you can be part of the team that brings the ghosts of Borley to life!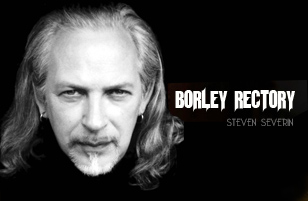 Steven severin joins borley rectory
Number one Banshee and composer STEVEN SEVERIN has come on board to give voice to the ghosts of BORLEY RECTORY...
Carrion Films - Animated British horror celebrating the neglected aspects of British folklore and legend. Films include 'SCAYRECROW' (winner of the Media Innovation award 2009), 'THE SCREAMING SKULL' (winner of 'Best animation' at Sydney's 'Night of Horror' 2010 and nominated 'Best British short film' at Raindance 2009) and 'THE HAIRY HANDS' (receiver of 'The Visionary Award' at Buried Alive Atlanta 2010).
"The west country's foremost chronicler of the weird and the uncanny " - Richard Stanley (Director of Hardware, Dust Devil, Theatre Bizarre, The Colour out of space).