All three Carrion Film animations – SCAYRECROW, THE SCREAMING SKULL and THE HAIRY HANDS are to be screened on the webs most popular horror destination FEARnet, with The Hairy hands commencing the season on July 23rd. The films will be joining a wide variety of short films including many by established genre stars.
Following The Hairy Hands premiere, The Screaming Skull will  begin its run the week of September 3rd with Scayrecrow showing from September 24th. Each film has a filmed introduction by director Ashley Thorpe and regular actor Edward Berry.
FEARnet is adding over 75 new rarely seen videos to its already extensive online library this year, launching with 15, and adding 3-4 each week. This expansion is part of FEARnet's triple-play strategy curating the best films and specialized programming for the desired viewing platform, whether that be TV, VOD or web. Apart from showcasing the Carrion Film Triptych the wide variety of shorts will offer fans an exciting opportunity to see work by established genre stars, such as "Jack Chop," "The TiVo" and "The Tiffany Problem" by  Adam Green; "Seasons Greetings," by Trick R' Treat scribe Michael Dougherty; and Paul Solet's "Grace," which spawned the 2006 cult hit of the same name. In addition, fans will be able to enjoy "30-Second Bunnies Theatre" parodies of genre favorites like Alien, The Exorcist and Texas Chainsaw Massacre, among others, as well as the viral video sensation "Zombie American," starring Ed Helms of "The Office." Ranging from 30 seconds to 20 minutes in length, all short films featured on the site were handpicked by genre stars and FEARnet staff, including FEARnet's own president and general manager, Peter Block.
Director Ashley Thorpe:

"I'm delighted to be able to finally make this announcement as we've been preparing this since last year. It's wonderful to have been selected for the network. Although two of the films were available for a limited time as downloads a few years ago, this is the first time that the animations will be widely available. So until the films become available on DVD / Blu-Ray this is absolutely the best way of seeing them. I can't think of a better company to be hosting our work."
"Shorts are important to the film community at large," said Sarah Shannon, FEARnet's director of programming. "Some are funny, some are creepy, and some are scary. It doesn't matter how long it is, as a horror fan, you can still get what you want from it. And the acquisitions FEARnet has made are long-term, ensuring that these shorts will be available to be viewed for years to come."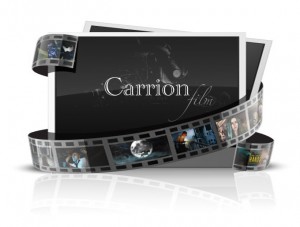 FEARnet is a multi-platform programming service delivering original and acquired horror, thriller and suspense content as a cable TV network, a video-on-demand outlet and web portal. FEARnet, a partnership among Sony Pictures Television, Lionsgate Entertainment and Comcast Corporation, features a robust lineup of popular titles from major film studios and independents, encompassing 300 plus movie titles a year, including 27 world television and 11 theatrical broadcast premieres. The Network is distributed to U.S. cable subscribers across the country on various systems and is often ranked as the number-one free VOD movie service available in more than 27 million homes. In 2011, the website, FEARnet.com, was the world's leader in the genre category among total uniques and duration per visit.
This initiative also marks the first time that FEARnet.com fans will be able to directly rate and critique short films on the site so please tune in and show your appreciation with a complimentary vote!
S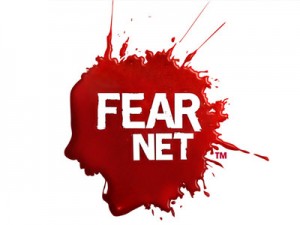 aid Lawrence Raffel, FEARnet's vice president of digital content: "This new social networking aspect basically recreates the feel of a neighborhood video store where employees used to recommend videos for patrons. But, now, the fans themselves have the power to weigh in and present their thoughts about a short film, while building their reputations on the site as citizen film critics."