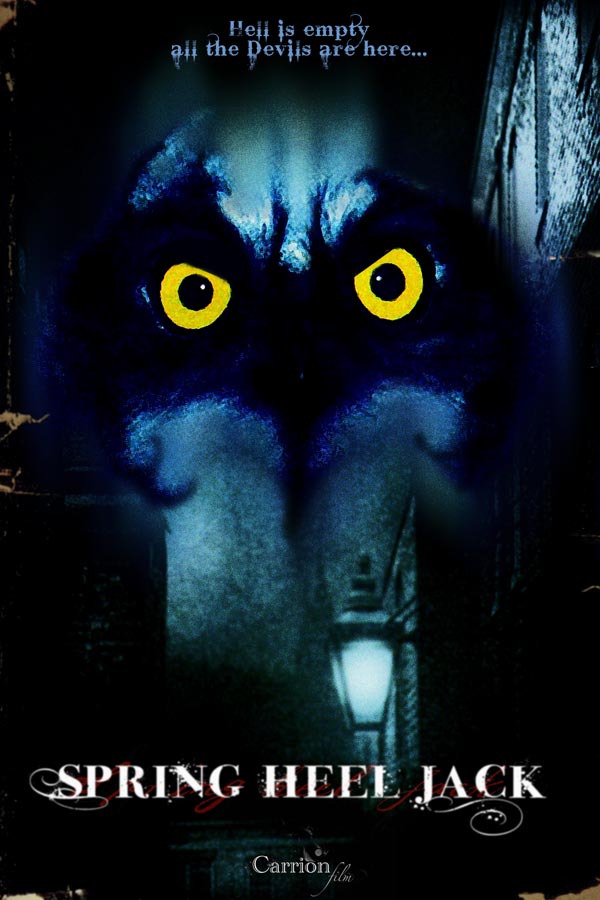 It's official – Award winning novelist/screenwriter/producer, Philip Nutman, has signed on with Tom Atkinson to produce Carrion Film's first feature: SPRING HEEL JACK. The film has been written and will be directed by  Ashley Thorpe.
"Hell is empty…all the Devil's are here."
Executive Producer Philip Nutman: "Ashley has written a brilliant script which transcends his visionary short films, and I am excited to be working with the man whom I consider to be the most talented filmmaker in Britain today," said expatriate Nutman from his office in Atlanta, Georgia, in the U.S. "This is going to be a revolutionary motion picture which will stun audiences with its visual verve and emotional pitch. This is the project I have been waiting years for to entice me back to Britain to make a movie. I just never expected it would lead me to Exeter!"
Writer / Director Ashley Thorpe: "Yeah – Well, after 2 years of procrastination it looks like it's finally going to happen! And much of that is down to my Producers – I don't think that I could have a better team on board. I honestly thought that SHJ was going to directly follow The Screaming Skull, but I had this feeling that this one had to simmer a while, ferment…I didn't initially envision that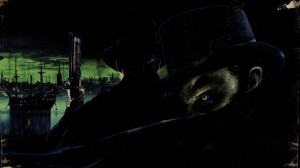 SHJ would be a feature at all, but after long discussions in Atlanta with Philip it became very obvious that it was far too ambitious to be a short. I think that the experience I gained from writing the radio play for Glenn and Larry (The Demon Huntsman – Tales from Beyond the Pale ) also helped its development as I gained the confidence to approach it as an actual story with a definite arc. I wanted this one not only to have  a visual depth but an emotional complexity."
The first hint of publicity came via an audio trailer  intermission heard during 'The Demon Huntsman', an original snippet of script read by Indie maestro Larry Fessenden. The director is cagey however about going into specifics in regards to narrative.
"I haven't felt this excited about a project since 'Scayrecrow'. It's going to be real Dickensian nightmare, chocked full of juicy period details, emotionally dark, visually gothic…the culmination of everything so far –  and while it's definitely 'the next big step' for the Penny Dreadful series we're all agreed that the film should retain those textural qualities that the previous animated horrors possessed. It's going to be demented."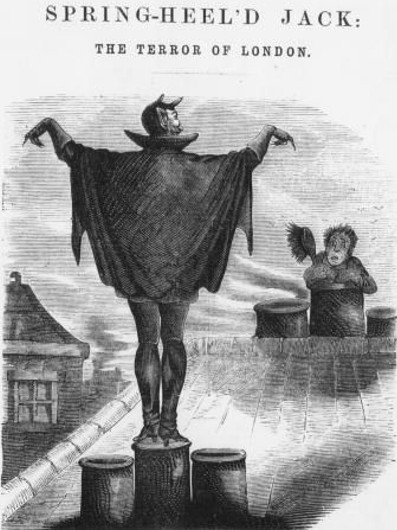 Spring Heeled Jack first appeared in 1837 and was described by people claiming to have seen him as having a terrifying and frightful appearance, with a diabolical physiognomy: clawed hands, and eyes that "resembled balls of fire". Many stories also mention a "Devil-like" aspect. Spring Heeled Jack was said to be tall and thin, with the appearance of a gentleman, and capable of making enormous leaps over walls and rooftops. Several reports mention that he could breathe out blue and white flames and that he wore sharp metallic claws at his fingertips.  The urban legend of Spring Heeled Jack gained immense popularity in its time due to the tales of his bizarre appearance and ability to make extraordinary leaps, to the point where he became the topic of several works of fiction.
Apart from Philip Nutman and Tom Atkinson the production is set to call upon a wealth of local talent (including award winning Devon filmmaker Toby DeBurgh who is on board as DOP) aswell as editor James Harrod (interview coming soon) and Professor Mick Grierson resuming his role as composer / sound artist.
Edward Berry fans will be pleased to note that the Carrion Film regular has also been confirmed in a 'yet to be disclosed' supporting role.
Further details are expected to be posted on the Carrion Film site in the not too distant future.
'The Hairy Hands' in Rue Morgue magazine

Carrion Film 'The Hairy Hands' has been reviewed by Rue Morgue Radio's Stuart Feedback Andrews for Rue Morgue Magazine issue 110.
"The latest from animator Ashley Thorpe (RM #98) plunders an obscure British folk tale about a pair of spectral, disembodied hands that terrorise motorists on the winding, windy hills of Dartmoor.
Starring the unmistakable, metallic rasp of Doug (Pinhead) Bradley's voice work and playfully riffing on the likes of David Lynch, Alfred Hitchcock and EC Comics, The Hairy Hands sees a solitary con-man named Cole (Ed Berry) speeding through the dreaded moors on a black, deserted night. He's just suckered some poor lady out of
a sizeable chunk of change and almost gets away with it until the fabled, severed hands show up to put an oink in his ointment. With his characteristic approach of combining still photographs with painted backgrounds, Thorpe beautifully captures the haunting isolation of the ghostly moors in the evocative, gothic style so abundant in his previous work." – Stuart Feedback Andrews, Rue Morgue Magazine