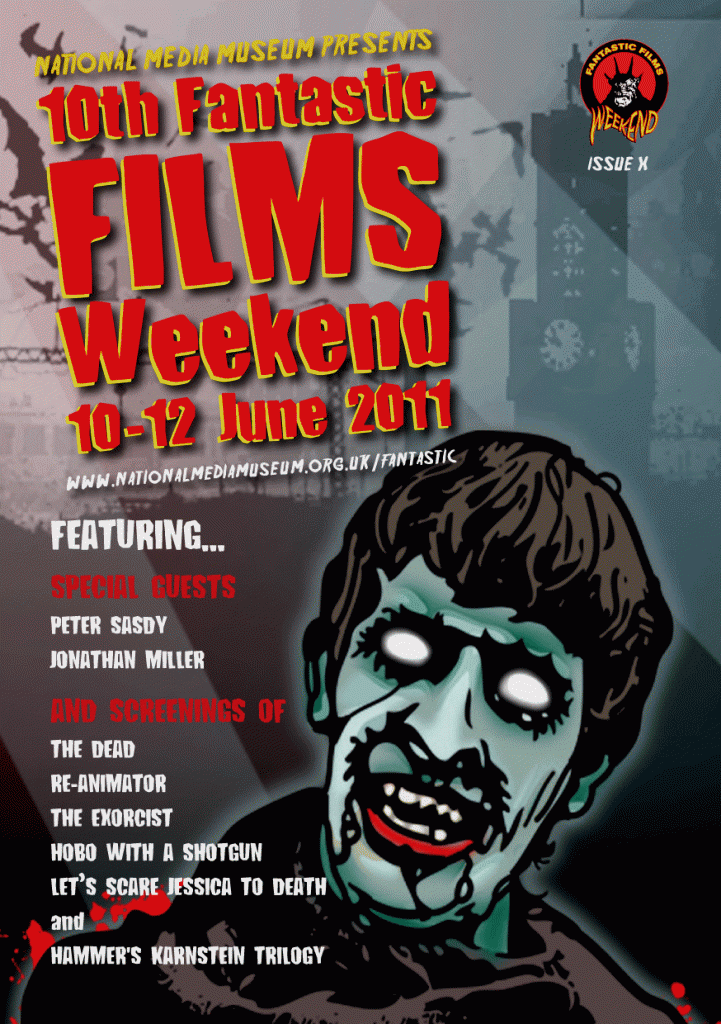 Carrion Film's animated horror triptych  – 'Scayrecrow', 'The Screaming Skull' and 'The Hairy Hands' – have been specially selected to be shown amongst the very best of British Horror as part of the National Media Museum's 10th Fantastic Films Weekend.
"Ashley Thorpe – a unique talent in British genre production" – Tony Earnshaw, National Media Museum.
Artistic Director Tony Earnshaw: "Our tenth edition is deliberately retro in mood, wallowing in some of the best from Hammer  and Amicus…Our guests include Peter Sasdy, purveyor of such fare as 'Countess Dracula' and 'Hands of the Ripper' and Jonathan Miller, the man behind 'Whistle and I'll Come to You' – still regarded as the best televisual rendition of any M.R. James tale."
"And with the deaths of Ingrid Pitt and Roy Ward Baker we honour their memories with
screenings of 'The Legend of the Seven Golden Vampires' and 'The Vampire Lovers'."
Appearing as part of a slot entitled 'The British Horror revival' the films will be screened in the proud company of such genre greats as 'Plague of the Zombies', Hammer's Karnstein Trilogy and the 'Vincentenary' – a selection of films to honour the life and work of Vincent Price.

Director Ashley Thorpe: "I'm very honoured for the animations to have been deemed worthy of being seen along side such legendary films.
Extraordinary really. This festival is organised and patronised by dedicated aficionados of 1960s and 1970s horror from the Hammer and Amicus stables, all that rich brooding gothic stuff that feeds and influences my work… It's such a wonderful event. It's all my obsessions made manifest. I'll be  there as much as a fan as I will be as a filmmaker. I want to see everything!"
The Director will be in attendance for the screenings aswell as acting as a British correspondent for Fangoria Magazine., so look out for an extensive interview with Peter Sasdy  in a future issue.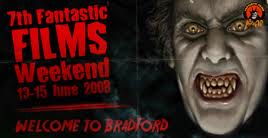 The festival began in 2002 as a weekend event focusing on classic ghost stories and the supernatural. Over the last nine years it has evolved into a must-see showcase of classic chillers, sci-fi shockers, fantasy epics, vintage TV shows and rarely seen gems from the vaults. FFW runs the gamut from the stark monochrome classics of the silent era through to the latest digital epics. The festival is also unique in that  – wherever possible –  the screenings are from archived film prints rather than digital projections.
The line-up of guests has included filmmakers Robert Fuest, Julian Richards and Robert Pratten, writer and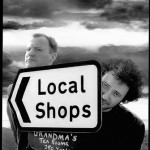 broadcaster MJ Simpson, film archivist Jonathan Sands, actress Jenny Agutter and the cult figures of spfx 'supremo' Bob Keen and Robin (The Wicker Man) Hardy. Amongst its patrons are Jeremy Dyson (League of Gentlemen, Ghost Stories), Alan Frank (The Films of Roger Corman),  and David Pirie (A Heritage of Horror – English Gothic Cinema 1946-1972).